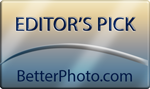 Minnesota waterfalls Temperance river gorge
The Temperance River has created this deep gorge as it travels down the hillsides in Minnesota and flows out to Lake Superior. This image is a 3 vertical image panorama.
© Roxanne M. Westman
Copyright for this gallery photo belongs solely to Roxanne M. Westman. Images may not be copied, downloaded, or used in any way without the express, written permission of the photographer.