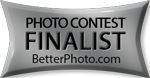 North Shore waterfall on Split Rock River
Waterfalls in autumn are so peaceful and lovely. This waterfall was the first waterfall found on the Split Rock river trail and to me, was the perfect one! Gentle water falling, leaves on the rocks and a swirl of the leaves in the water.
© Roxanne M. Westman
Copyright for this gallery photo belongs solely to Roxanne M. Westman. Images may not be copied, downloaded, or used in any way without the express, written permission of the photographer.