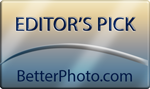 Theodore Roosevelt National park Cedar tree
These beautiful cedar trees appear through the park. Their beauty is just another reason to visit the parks!
© Roxanne M. Westman
Copyright for this gallery photo belongs solely to Roxanne M. Westman. Images may not be copied, downloaded, or used in any way without the express, written permission of the photographer.