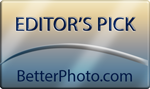 Minnesota lake art on Foggy Morning
Early fall mornings on Minnesota lakes bring fog due to the warm water and cool mornings. This was the perfect pre sunrise as the sky turned a beautiful pink. My husband agreed to be my subject as he headed out for early morning fishing.
© Roxanne M. Westman
Copyright for this gallery photo belongs solely to Roxanne M. Westman. Images may not be copied, downloaded, or used in any way without the express, written permission of the photographer.