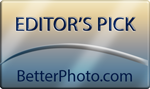 Lone tree on I94
This lone tree is along interstate and it's a rare moment due to traffic when it's appropriate to pull over and capture an image.
© Roxanne M. Westman
Copyright for this gallery photo belongs solely to Roxanne M. Westman. Images may not be copied, downloaded, or used in any way without the express, written permission of the photographer.