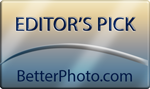 Steam Locomotive Duluth to Two Harbor BW
Late summer this train carries travelers from Duluth, MN to Two Harbors. These old steam engines have so much character. Converted this image to black and white, plus added some grain to give it an old feel.
© Roxanne M. Westman
Copyright for this gallery photo belongs solely to Roxanne M. Westman. Images may not be copied, downloaded, or used in any way without the express, written permission of the photographer.