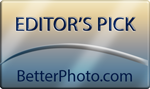 Morning blues
Image was shot early in the morning on lake Superior. Partly cloudy morning but the blues were just lovely. Image was shot with a polarizing filters, a 2 stop soft and 3 stop hard ND filters.
© Roxanne M. Westman
Copyright for this gallery photo belongs solely to Roxanne M. Westman. Images may not be copied, downloaded, or used in any way without the express, written permission of the photographer.