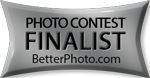 After hours on the prarie
I stopped by this little house and captured some images after dark. There was enough ambient light from the moon to give the foreground and house some details. This image is for sale and is available as a print, gallery wrap or metal print. I sell all my images through my Etsy store: RoxiesPlacePhoto. Under the Links header is a link into my Etsy store. Or the above Contact header when you complete your contact information, I will receive an email regarding your question.
© Roxanne M. Westman
Copyright for this gallery photo belongs solely to Roxanne M. Westman. Images may not be copied, downloaded, or used in any way without the express, written permission of the photographer.