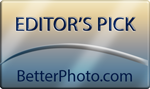 Swallowtail butterfly on coneflower
We had a visitor last summer in our flower garden. For the 1st time ever we had a swallowtail butterfly in the garden.
© Roxanne M. Westman
Copyright for this gallery photo belongs solely to Roxanne M. Westman. Images may not be copied, downloaded, or used in any way without the express, written permission of the photographer.